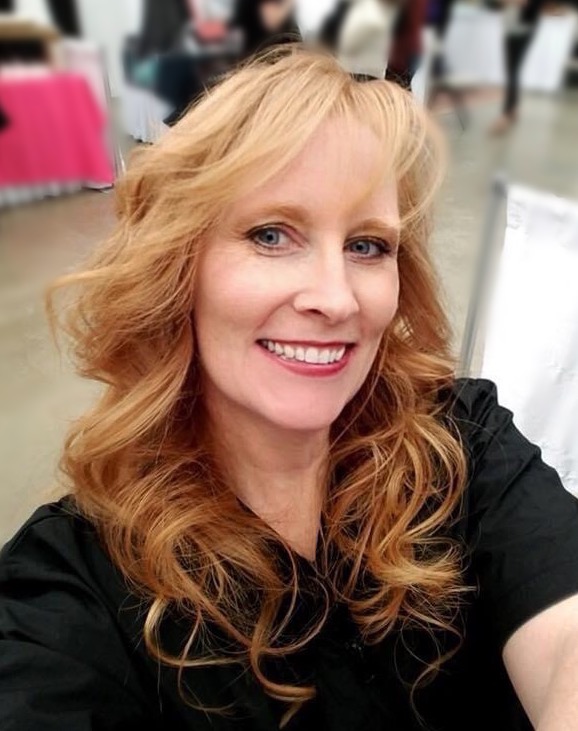 Speciality:
Color: Natural Looks, Balayage, Foils, Blondes
Styling: 

Women and Men cuts, Styles, Blowouts, Curly Hair, Extensions, Smoothing Treatments and Special Occasion styles.
Nails: Manicures and Spa Pedicures
Waxing: Facial Wax 

 
Kelly Ann Hawes graduated from Gordon Phillips Cosmetology School in July of 1989.  She also did an apprenticeship with the prestigious David Michael Marks in Andalusa, PA.  After taking time away from doing hair Kelly Ann returned in 2011.  She returned to school at Cape May County Technical School's Adult Cosmetology program to aquire her New Jersey Cosmetology License.  She enjoys doing skin, nails and hair care. She worked at the Cape May Day Spa where she was a skin care specialist.  She then joined Chrise and Sandra to do hair as well.  You see the passion for her craft in the stunning creations she does  for her clients.  Kelly Ann especially enjoys designing beautiful styles for weddings and special occasions. She loves to help clients achieve a better knowledge and understanding of their hair and educate them to be able to do their hair at home to look like they just came from the Salon.   With the industry always growing she continues to attend classes to improve her craft and learn from master stylists.  Kelly Ann's family is everything to her and tries to stay active in her children's school and community activities.  She is a Den leader for her son's cubscout den and is a member of several local Coalitions to help keep the children in her community healthy and safe.