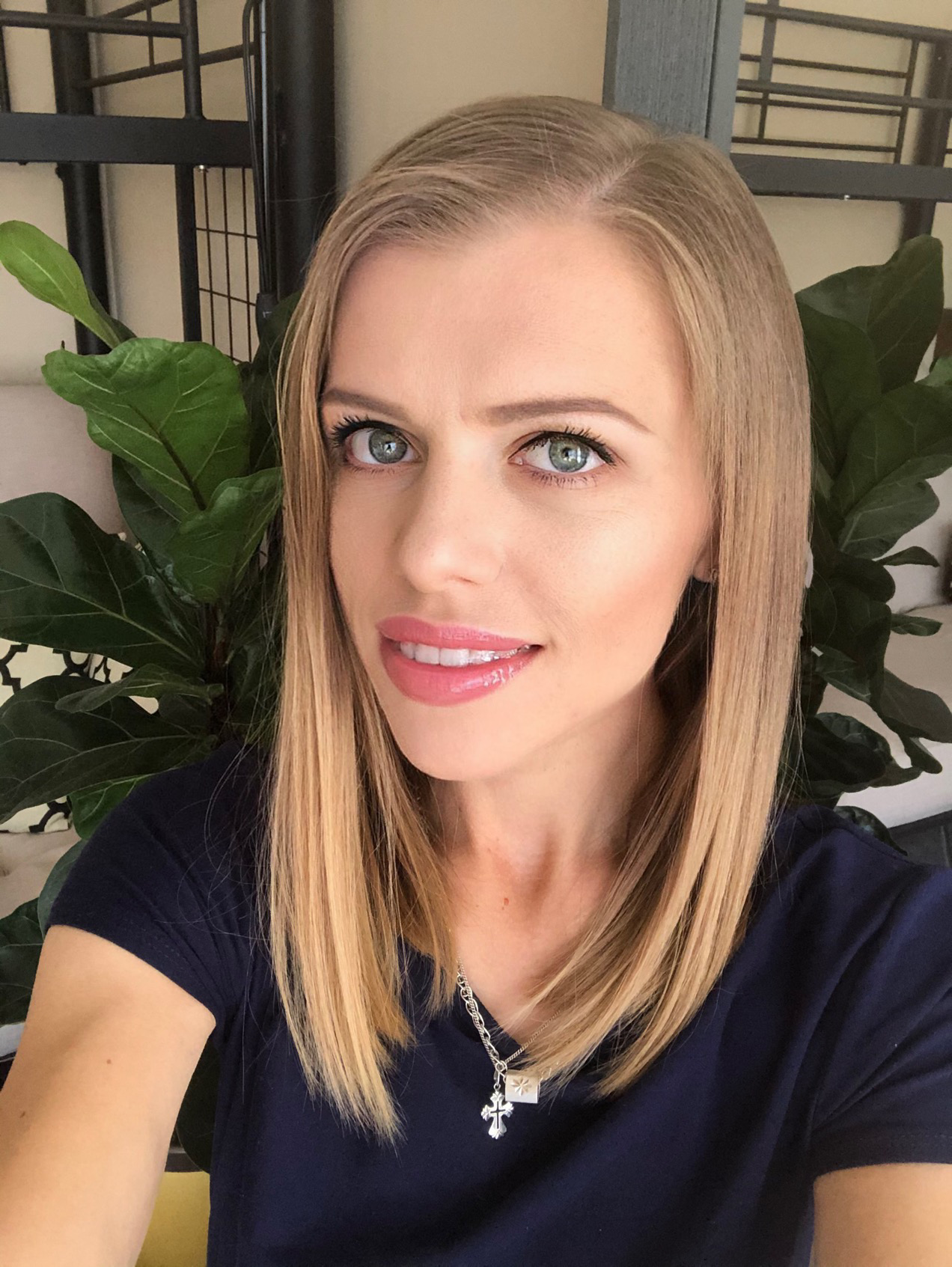 Level 2 – Associate Stylist
Speciality:
Color: Highlights, Foils, Natural looks 
Styling: Women cuts, Men cutes, Styles, Special Occasion Styles
In 2010, Viktoryia decided to start a new life by moving from Belarus to the United States!
Shortly after moving to the US, she started serving at one of Cape May's best restaurant, the Washington Inn.
In 2013 she joined the Army National Guard and served as a Sergeant until she retired in 2019. In the midst of being in the military, she obtained an Associates Degree in Business Administration in 2016.
Viktoryia has always been interested in beauty, as it runs in her family! Throughout the years, she has done friends and family's hair, however never thought about making Hair a full-time career until 2017.  Viktoryia decided to register at Shore Beauty School In Egg Harbor Township and obtained her Cosmetology license in 2018. Her sister, a Cosmetologist, has been a  supporting influence  during her journey.
Undoubtably, hair is Viktoryia's main passion, however she decided to obtain a Bachelors of Business Administration at Rutgers University where she graduated with honors in May 2020!
As Viktoryia enjoys learning and achieving new goals, she is now excited to focus on her new career as a hair stylist and grow in beauty industry!
*Through out all her years of travel, education and starting a family, Viktoryia still works at the Washington Inn.